Family of Sid Salinger, Jr.
Welcome to my web site! Please e-mail me with any additions, corrections or changes you find...or pictures you'd like me to include.
The information on this site has been drawn from family members, their memories and publicly accessible databases. I will gladly make alterations as and when any mistakes or inaccuracies are brought to my attention.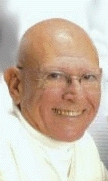 Sid Salinger, Jr.
---
Table of Contents
Pedigree Chart for Sidney Bernerd SALINGER, Jr.
Surname List
Index of Names
Download a GEDCOM file of this data (4115827 bytes)

---
Contact Information
Send E-mail to sidsalinger@comcast.net
Send mail to:
Sid Salinger, Jr.
4340 Coach Whip Way
Roseville, CA 95747
USA